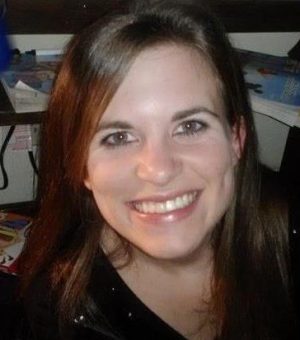 Emma Sawyer Barnes
---
GUEST BOOK
---
Emma Sawyer Barnes
The degree of
Master of Library and Information Science
Virtual Convocation
2018
PROFILE
Current residence: Branford, CT, US
I wanted to earn a masters degree because:
I wanted a full time job doing what I love.
While earning my degree, my greatest supporters were:
my family, friends and coworkers.
While in the program, I met classmates from:
west coast, east coast and abroad.
What I liked best about online learning was:
being able to do all of my school work and attend class in the comfort of my home, sometimes wearing my pjs!
What I enjoyed most about my experience at the SJSU School of Information was:
meeting people from around the world who had the same passion for libraries and books.
I plan to use my degree to:
get a full time job as a children's librarian.
Now that I have completed the program, I'm most looking forward to:
a full time job!