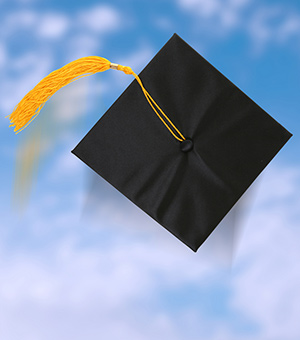 Jessica Berger
---
GUEST BOOK
---
Jessica Berger
The degree of
Master of Library and Information Science
Virtual Convocation
2018
PROFILE
Current residence: Easthampton, MA, US
I wanted to earn a masters degree because:
The library has always been home away from home and I admire the librarians who have mentored me all my life. It has always been a lifelong dream to obtain a master's degree, and I needed it to move forward in my life's work and career.
While earning my degree, my greatest supporters were:
My beloved, incredible, supportive, gentle, brilliant, talented, handsome husband Dan Berger, the best Aunt in the world- Aunt Phyllis Berger, my dear friends from the MARA program Sophia Kirtsopoulos and Junia Yasenov, awesome colleagues from the Jones Library Chris White, Joan Pyfrom, Julie Karlsson, and Carolyn Platt, my fabulous advisors Nicole Askin, Dr. Robert Boyd, Dr. Bill Fisher, and Dr. Linda Main, and last but not least, lifelong trusty pals Helen Papitka Clydesdale, Yasodhara Lillydahl, Fiona Russell, and Julie Zuckman.
While in the program, I met classmates from:
All over the world including California, Canada, Connecticut, Dubai, Florida, Michigan, South Korea, and Vermont!
What I liked best about online learning was:
The professors provided more individualized attention and care in this online program than I ever got at UMASS or HCC, the structure keeps you moving forward with flexibility to study at your convenience, the courses are cutting edge and the professors are the best and the brightest. The advisory staff were top notch. I LOVED EVERYTHING ABOUT IT!
What I enjoyed most about my experience at the SJSU School of Information was:
My favorite experience was the internship at the Wikipedia Library as the Information Security and Records Manager where I developed privacy and information security policies. This helped me apply everything learned in the Information Assurance, Governance and Cybersecurity Advanced Certification pathway. The Wikipedia Library Team was a joy to work with- stellar professionals. I also loved the chance to deepen my understanding of how systems work together- from the technological to the human and all the connections in between. The classes gave me the skills and tools needed to flourish in a variety of information science career paths and I loved Canvas and the King Library.
I plan to use my degree to:
Write privacy policy, work as an Information Privacy Program Manager or Privacy and Security Risk Analyst or Research Librarian, or Patent Librarian, or Digital Asset Manager or Computer Help Librarian, or Archival Librarian or all of the above.
Now that I have completed the program, I'm most looking forward to:
Going to the ocean with my husband Dan, falconing, visiting our Aunt Phyllis, and then starting a full time career in Library and Information Science! YAHOOOOOOOOO!!!!! Congratulations everyone!