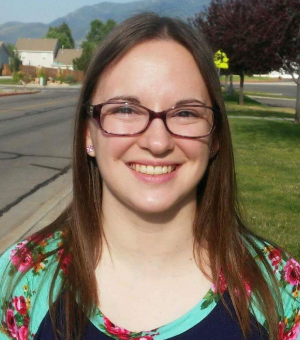 Jessica Margaret Alpers
---
GUEST BOOK
---
Jessica Margaret Alpers
The degree of
Master of Library and Information Science
Virtual Convocation
2018
PROFILE
Current residence: Provo, UT, US
I wanted to earn a masters degree because:
I believe in education. It is so very important. I want to be a teacher librarian. My degree will allow me to reach that goal.
While earning my degree, my greatest supporters were:
My parents, grandmother, and husband.
While in the program, I met classmates from:
All over the United States, and Panama.
What I liked best about online learning was:
The flexibility.
What I enjoyed most about my experience at the SJSU School of Information was:
Being able to complete my degree though distance learning.
I plan to use my degree to:
Teach others and my family.
Now that I have completed the program, I'm most looking forward to:
Spending more time with my family.