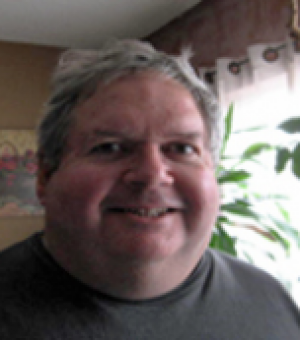 Eddy Hamelin
---
GUEST BOOK
---
Eddy Hamelin
The degree of
Master of Library and Information Science
Virtual Convocation
2023
PROFILE
Current residence: Marina, CA, US
I wanted to earn a masters degree because:
I wanted to learn something new and start a new career in the information services especially archiving since I have a passion for history.
While earning my degree, my greatest supporters were:
my wife and children. Several of my classmates and instructors were supportive as well. There is a strong team spirit in the program.
While in the program, I met classmates from:
all over the United States and some of them were from outside the United States. It was interesting and fun meeting people from different places and sharing our different perspectives on things.
What I liked best about online learning was:
the flexibility it gave me in my planning my activities, and having the best instructors from all over the country teaching and sharing their real world experiences with us.
What I enjoyed most about my experience at the SJSU School of Information was:
being a peer mentor for LIBR 203 and my archival internship.
I plan to use my degree to:
to work in an archives and/or start my own information services business.
Now that I have completed the program, I'm most looking forward to:
starting my new career in the information services, volunteering for my local nonprofits and help them with recordkeeping and preserving local history, and of course spending more time with my family.