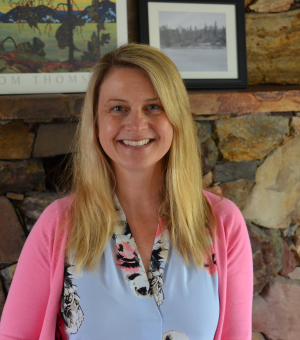 Julia Adrienne Wells
---
GUEST BOOK
---
Julia Adrienne Wells
The degree of
Master of Library and Information Science
Virtual Convocation
2022
PROFILE
Current residence: Kamloops, Canada
I wanted to earn a masters degree because:
After earning a bachelor degree 26 years ago, I always knew that I wanted to further my studies. Three countries and three kids later, I finally decided to pursue a master degree -- I mean how hard could it be with three teens, a job, and a household to manage...? I also wanted to be a role model for my kids -- it's never too late to learn!
While earning my degree, my greatest supporters were:
~ Lauch, Jack, Liam and Megan for allowing me to monopolize the family computer for the last four years, for making a "Do not disturb" sign for the door whenever I had a group meeting, and for your constant support, words of encouragement, and love.<br /> ~ the rest of my family and friends for your words of love and support, and especially for your forgiveness of my neglect over the past four years.<br /> ~ my co-workers -- clerks, techs and librarians -- for your generosity, commiseration, and encouragement.
What I liked best about online learning was:
The ability to access lectures and classrooms at my convenience, having 11:59pm as a due time for assignments, getting to know such a wide variety of fellow students from across North America (and beyond), and being able study in my pajamas!
What I enjoyed most about my experience at the SJSU School of Information was:
The dedication, enthusiasm and generosity of my professors, and the connections with fellow classmates.
I plan to use my degree to:
Find a job as a librarian!
Now that I have completed the program, I'm most looking forward to:
Coffee with friends, weeding my garden, and finding out what my kids have been up to for the last four years.