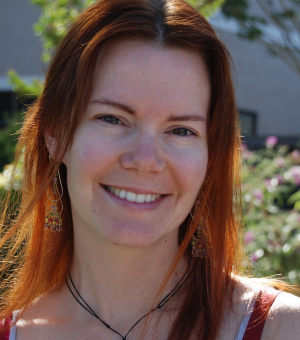 Allison Leigh Randall
---
Awards
---
CONNECTIONS





---
GUEST BOOK
---
Allison Leigh Randall
The degree of
Master of Library and Information Science
Virtual Convocation
2017
PROFILE
Current residence: Forestville, CA, US
I wanted to earn a masters degree because:
I wanted to pursue a career that valued the training and education of a masters degree and would highlight my natural intelligence and interests. Retail wasn't going to be my career path. I wanted to work with people and enhance their lives, not sell them a product.
While earning my degree, my greatest supporters were:
My parents (they helped pay for it!) and my kids who have learned to understand that when I'm on the computer, I need to be left alone... for at least five minutes.
While in the program, I met classmates from:
All over, as well as just 20 minutes away. I've kept in touch via email with people across the country and up north in Canada, as well as meeting up and having lunch with students who live in nearby towns and cities.
What I liked best about online learning was:
The flexibility! I would 'go to school' at all hours of the day and night and took six years to complete the program, sometimes taking only one class at a time and sometimes taking a whole semester off (to give birth to twins). It was great to be able to work my way through and get my course work done without the pressure to be in class at a certain time. I was still able to look after my family and work part time as well.
What I enjoyed most about my experience at the SJSU School of Information was:
Meeting people. Being the writer for the iStudent Blog introduced me to faculty, staff, alumni and current students and allowed me to find out so much about courses, jobs and the lives of people interested in many of the same things I loved as well as subjects I wasn't even aware of.
I plan to use my degree to:
I love reading to people, children especially. I love introducing families to library services and planning programs and activities that heighten kids' curiosity and add to their wonder of the world. I hope to be the children's librarian in the local community, being familiar and encouraging to the families that live here.
Now that I have completed the program, I'm most looking forward to:
Reading fiction. No surprise, I love books. Fortunately, we live near the beach so my deepest aspiration for the next couple months is to lie on the beach and read. Then I'll get back to work.