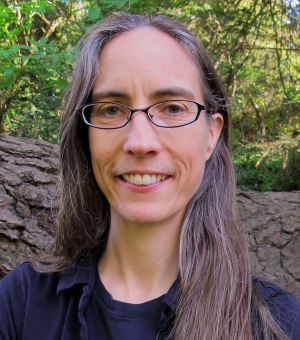 Jennifer L. Weiser
---
Awards
---
CONNECTIONS

---
GUEST BOOK
---
Jennifer L. Weiser
The degree of
Master of Library and Information Science
Virtual Convocation
2017
PROFILE
Current residence: San Francisco, CA, US
I wanted to earn a masters degree because:
So many reason! I realized that to participate at the level I am interested in, I needed to become a librarian. I also wanted the challenge and the accomplishment.
While earning my degree, my greatest supporters were:
Mark, Mom & Dad, Rich, Jen V., Ali & Pete, my proof-reader Rene, my co-workers, and my many fantastic librarian mentors (Marta, Catherine, Susan, Irene, Amy, Matt, Colleen, Chris, Kristin, Tim, Tom...).
While in the program, I met classmates from:
Various parts of the U.S. and a few from Canada.
What I liked best about online learning was:
I benefited from having all of the lesson materials organized into modules online.
What I enjoyed most about my experience at the SJSU School of Information was:
I enjoyed reaching out and connecting with librarians – the people in the field doing what I was studying.
I plan to use my degree to:
So many plans… but I must first become a public librarian.
Now that I have completed the program, I'm most looking forward to:
Participating!