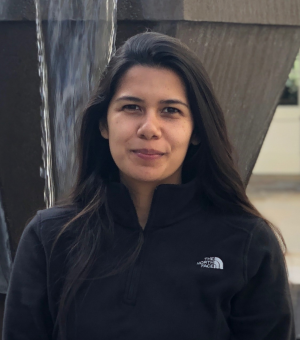 Elizabeth Barragan
---
GUEST BOOK
---
Elizabeth Barragan
The degree of
Master of Library and Information Science
Virtual Convocation
2021
PROFILE
Current residence: San Jose, CA, US
I wanted to earn a masters degree because:
The lack of representation in the staff and barriers to resources for those who did not speak English.
While earning my degree, my greatest supporters were:
Ama , Apa , Nancy, Yesenia, Carlos, and Eloisa. Thank you for putting up with me especially towards the end of each semester . Thank you for all the snacks and meals that you brought me during those long school hours.
What I liked best about online learning was:
The flexibility to manage my own classes.
I plan to use my degree to:
I plan on becoming a bilingual librarian and opening new doors and opportunities .
Now that I have completed the program, I'm most looking forward to:
Putting my skills to use and learning and expand my understanding of Libraries.