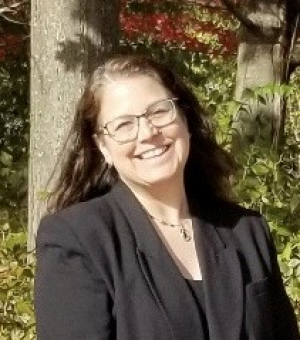 Julie Bachinger
---
GUEST BOOK
---
Julie Bachinger
The degree of
Master of Library and Information Science
Virtual Convocation
2021
PROFILE
Current residence: Lindenhurst, IL, US
I wanted to earn a masters degree because:
It gave me the opportunity to learn what I needed to do my job better.
While earning my degree, my greatest supporters were:
My family and friends.
While in the program, I met classmates from:
All over the country.
What I liked best about online learning was:
The flexibility to learn at my convenience while working full time and caring for my family.
What I enjoyed most about my experience at the SJSU School of Information was:
Learning about emerging technologies and the different perspectives of my peers.
I plan to use my degree to:
Become the best youth librarian I can be.
Now that I have completed the program, I'm most looking forward to:
Taking a break from reading academic literature, and reading for pleasure. I can't wait to dive into the stack of books on my nightstand!