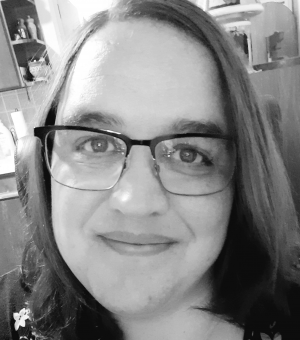 Sarah Anspach
---
GUEST BOOK
---
Sarah Anspach
The degree of
Master of Library and Information Science
Virtual Convocation
2021
PROFILE
Current residence: Colorado Springs, CO, US
I wanted to earn a masters degree because:
I wanted to advance in my library.
While earning my degree, my greatest supporters were:
My mom, husband, director, friends, and coworkers.
While in the program, I met classmates from:
All over North America.
What I liked best about online learning was:
The freedom to attend class on my own schedule.
What I enjoyed most about my experience at the SJSU School of Information was:
The relevant experience and course work.
I plan to use my degree to:
Continue to improve myself and my library.
Now that I have completed the program, I'm most looking forward to:
Having time to spend with my family and friends!